Gifting for the woman in you life, it can be hard. Especially with those fashion conscious women who have a specific idea of what they'd like to receive. Those, more or less, picky ladies. I know I'm one of them. And that's okay. Guys are selective about their hunting gear and clothing brands too right?! Yep. Anyway, I thought I'd share what's on the top of my wish list this holiday season, if nothing else, to give Glen a little shopping help (lol). Seriously though, what guy wouldn't love a list of specific things his wife wants?! Gift giving made easy I tell ya.
Probably number one on my list this year is a dress form. I love to sew, especially when it comes to clothing. For a while I borrowed a form from a family member but, it was reeaally old and about 4 sizes too big so, it didn't work very well for me. I would love to be able to try my pieces on my own, correctly proportionate mannequin. It would make pinning, hemming and practically everything so much easier. This one from Amazon has great reviews, has partial shoulders (which is a must) and a nice classic look and I have the perfect spot in my sewing room for it. (So not kidding lol)
I have wanted one of these for so long I decided that maybe it's time I actually ask for one! Curling wands from Nume are so amazing. They do a fantastic job and make curly/wavy hairstyles so easy. We all know I could use a little help cutting down "primp" time with five boys hurrying me along. If I could choose one, I'd love to have
this 25mm wand
.
When it comes to clothing, I'm pretty picky about what I like and I know it makes it a tad hard for Glen to shop for me. That's why I love making a list on my favorite online boutiques so he can shop directly from there. Just pick the size of the item you want and add it to your wishlist. It couldn't be simpler. I love Magnolia Boutique for clothing and they have some of the cutest riding boots right now. Here are a couple of things I'm crushing on and the link to
my full list
. Goodness knows it can get kind of lengthy sometimes.
Also on the top of my list are these beautiful mules. I love a good neutral shoe that I can pair with lots of different outfit combinations and these would be the perfect addition to my closet. (Bonus : they're actually on sale! But, in case they sell out before the holidays, I added a similar pair to my amazon wish list.)
It's no secret that I love accessorizing so I have to include some
Nickel & Suede
on my wish list this year! They have beautiful handcrafted earrings (not to mention tons of other great accessories) that are just to die for. These are some of my favorites.
Of course, $$ is always on my list. That way, if someone wants to get you something but worries about getting the wrong thing, you can go buy it yourself. I know a lot of people don't like gifting money because it takes most of the thought and effort out of gift giving but, personally, it's one of my favorite things to receive. There's no hassle about spending it at one specific place and you can hold onto it for as long as you like (especially if you like to wait for sales like me).
Right along with the fashion conscious thing, long cardigans are definitely in right now and these are some super cute options. If you were a big black Friday or cyber week shopper, you could have gotten some great deals on some!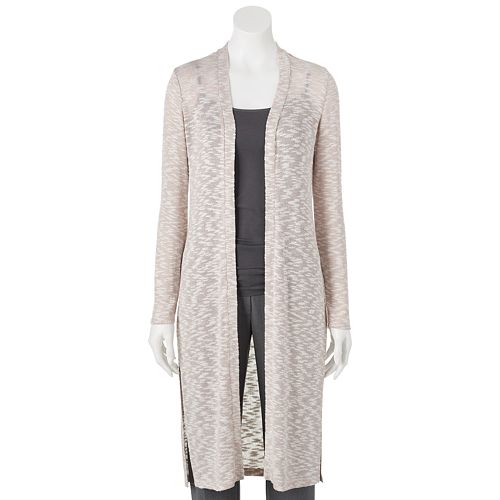 Another cute sweater option. The bottom ruffle is so feminine and adds the perfect touch to any outfit. I love the blush pink color of this one.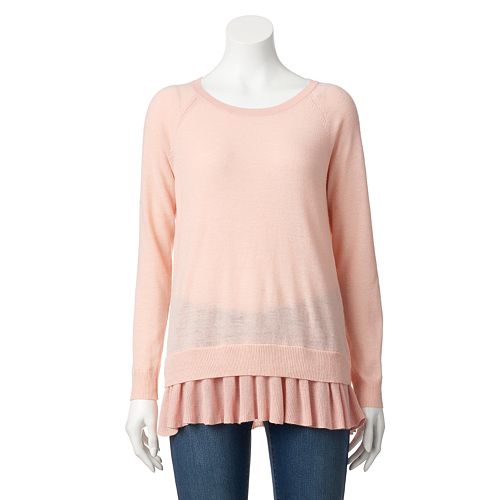 Great makeup is a winner, if you know what brand she prefers. The Naked palettes are so pretty and could work for any skin type and occasion.
I could go on, lol. But, I hope you got some good ideas if you're stuck in a rut on what to buy. These are all great options you can play off of for any woman in your life. So, guys, if you haven't shopped for her yet, get going! Merry Christmas Eve and happy wrapping!!